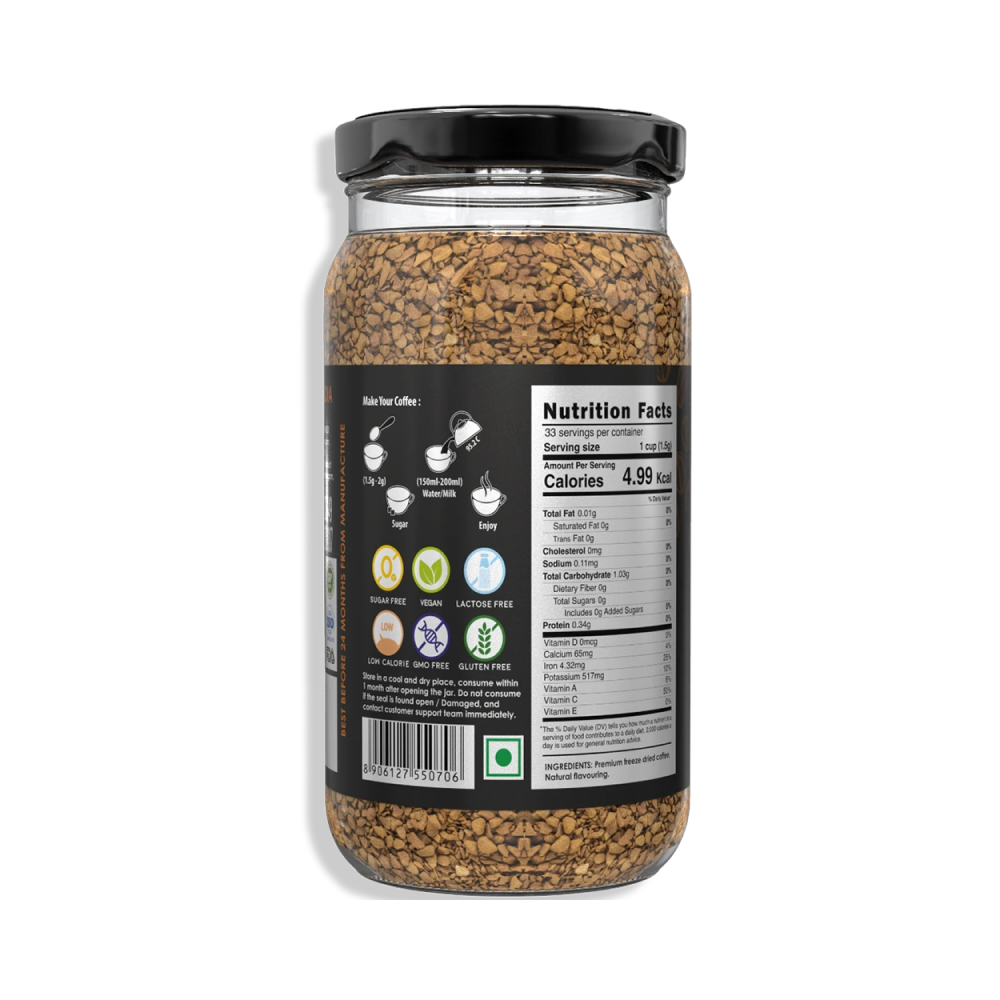 Sip 'n Up by, Alpino Premium Instant Coffee Espresso 50g
Sale price
Rs. 399.00
Regular price
Rs. 798.00
Tax included.
Offers Available at checkout.
➢ Sip 'n Up Premium Instant Espresso Chocolate by, Alpino

➢ Made with 100% Premium Arabica Beans | All Natural, Plant Based, Freeze-Dried Coffee Powder with 100% Natural Flavors

➢ No Nature Identical Flavors | No Added Sugar | No Preservatives | Low Fat | Low Calorie | Gluten-Free | Non-GMO | Vegan

➢ Made Using Carefully Selected and Roasted Beans to Create a Refreshing Coffee Experience

➢ All You Have to Do is Add Hot or Cold Milk/Water, Great for Making a Refreshing Cup Of Black Coffee, or a Delicious Cup of Cold Coffee.
SMELLS SO GOOD!
Smells so good ??...taste b good hoga inshallah ???? just received! Ordered in expresso Will order again if taste good ??
Energetic.
I take this before workout. This is the best pre-workout for me. It keeps me boosted throughout my workout.
Delicious
Its tasty.... Delicious and good aroma..
Fresh
Nice flavour
Its price is very high. On discouf i bought it.... Nice
Product is amazing
I am in love with espresso flavour. This product is good for gymgoers or who love to do drink black coffee as a preworkout.