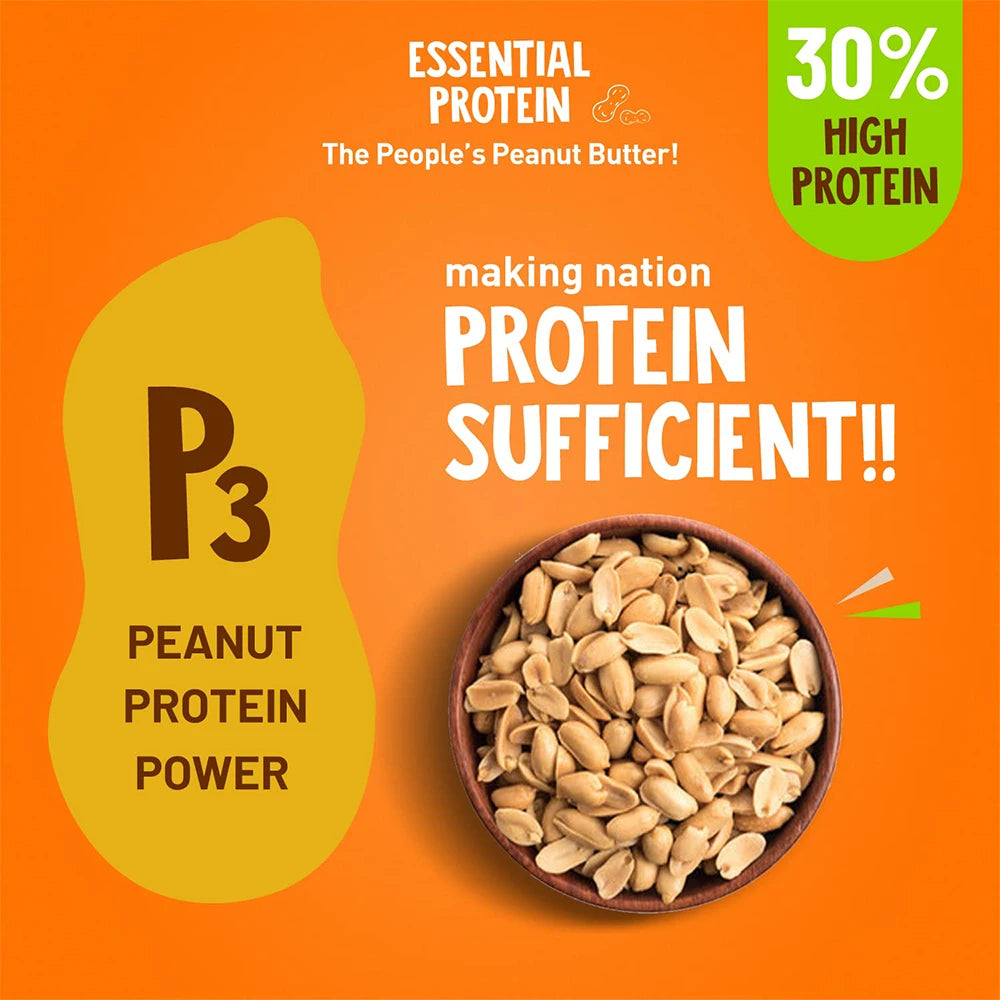 Smooth High Protein Jaggery Peanut Butter
Sale price
Rs. 569.00
Regular price
Rs. 679.00
Tax included.
Offers Available at checkout.
➢ Organic and Natural High Protein Jaggery Peanut Butter
➢ Made with Roasted Peanuts and, Organic Jaggery Powder with, No Added
➢ Sugar, Salt, and Hydrogenated Oils
➢ Comes with Added Whey Protein and Pea Protein
➢ The Product is Non-GMO and, Gluten-Free
➢ Consists of 30 G Protein, Rich Source of Fiber, and Zero Trans Fat
➢ Good Source of Vitamins E, B3 & B6
➢ Rich in Minerals: Iron, Magnesium, Phosphorous, and Potassium
➢ Manufactured Under US FDA, APEDA, BRC, and FSSAI Certified Facility, Under Strict Quality Control
➢ Alpino is a luscious, smooth, creamy, and rich peanut butter spread made with roasted peanuts and organic jaggery powder. Ideal for sandwiches, toast, and other snacks, this product is packed with protein to keep you fuller longer.

➢ It is high in protein and has lots of other nutrients and minerals like iron, magnesium, phosphorus, and potassium. It's also rich in fiber so you're getting two perks at once. They have 100% of the goodness of roasted peanuts and organic sugar-free syrup Jaggery (macerated sugar cane) combined for a perfect taste of sweet nectar, energy booster, and good health. It also contains vitamins E, B3, and B6 as well as iron, magnesium, phosphorus, and potassium.

➢ The product is free from preservatives and artificial colors/flavors, low in calories, cholesterol free as well as high in fat-free milk proteins that make it healthy for weight loss or reducing weight dramatically.

➢ Alpino peanut butter has no added sugar and it's gluten-free. It also has added whey protein and pea protein which gives you extra energy. Made under strict quality control measures; this product is US FDA, APEDA, BRC, and FSSAI Certified Facility.

good taste and service
I tried the product and it's amazing in taste and love the packaging quality is great.
Enjoyed the taste; Great Customer Service
Enjoyed the new launched product Alpino High Protein Jaggery Peanut Butter Smooth along with my usual Smooth PB. Moreover, the customer service & support team were great & highly efficient when my order got misplaced & provided me with replacement & quick dispatch. Keep up the good work & quality of your products as always.